what's new
---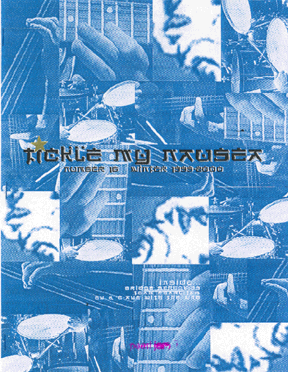 January 2000:

TMN #16 (Fall 1999) has been available since early January 2000. It features long articles about Bridge '99 and Eddie/C-Average opening for the Who plus PJ & Sports, tons of photos (lots prev. unpublished), and plenty more. Want to order your copy of TMN #16? Drop $3 (or any show not already in the TMN collection in the mail to the TMN street address listed below.

Other updates to the site include: More articles from back issues have been added to the Archive Also, more shows added to the TMN list of PJ and related Tapes/CDs


TMN's address is:

Tickle My Nausea
c/o Jessica Letkemann
135 Sixth Ave. #2
Brooklyn, NY 11217 USA

If you've never seen TMN before, GET IT FREE.

Email me if you have questions.

Interested in writing an article or having a photo you took published in a future issue of TMN? Email TMN.
---
back to main page
---