Lots more.

If you've recieved a free copy of TMN already, the new one can be ordered for $3 US.

TMN's address:
Tickle My Nausea has a new mailing address which will be
posted here very shortly.
In the meanwhile, please
email me for an interim address.

Please include a note that includes the address you want the zine sent to, your email address, and indicate that you'd like issue #21. If you've never seen TMN before, you can get it free.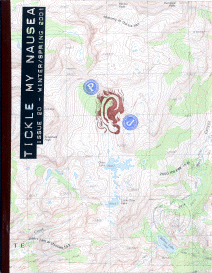 The previous issue, #20, WINTER/SPRING 2001, is also still available due to popular demand. It was released on February 27, 2001, is 58 pages long and it contains the following:
Whispers Through A Megaphone: every lyric change and comment from all 47 of the U.S. shows (plus lots of great previously unpublished photos)!!!!
Pearl Jam Archivism 101 (how to take care of all of your PJ recordings)
A Leg Two tour journal
Lots more
See above for ordering info, and see below for info on a TMN subscription.

SUBSCRIPTION INFO
For a one year (four issues) subscription to Tickle My Nausea, send $12 to the above address. Cash, money order, or check is fine. If you send a check or money order, please make it payable to J. Letkemann.
Questions?Email me.
---
back to main page
---